LatinaLista —
Campaign: The Hispanic Link Legacy Project
Mainstream media's proverbial arms weren't always open to covering issues of importance to the Latino community. If the local or national news media gatekeepers deemed the story "unnewsworthy," the nation would never read or hear about it — including the Latino community.
However, there was one publication that always opened its arms and pages to the Latino perspective and stories about the community — Hispanic Link.
Charlie Ericksen, a guayabera-wearing gringo, and his wife, Sebastiana Mendoza, a Mexican indigenous, started Hispanic Link in 1980 and broke many media barriers along the way enabling Latino voices to be heard for the first time in the op-ed sections of many mainstream newspapers. (Editor's note: Charlie Ericksen gave me my first break as a published writer.)
Now, Charlie is retired but he leaves an impressive legacy spanning 33 years. Friends and supporters of Hispanic Link don't want to see that unique chronicle of Latino U.S. history just disappear. So, they've organized the Hispanic Link Legacy Project and have created a crowdfunder to help raise money to preserve an archive of information that should not be lost to the Latino community.

The Hispanic Link Legacy Project
…to preserve, organize and digitize Hispanic Link's original files
The Link's archives contain a 33-year record of Hispanic news, opinion and events, from 1980 to 2013. It is the most extensive collection of its kind, with articles authored by many of the nation's outstanding Latino journalists, commentators, public officials, opinion leaders, Kay Bárbaro and their own Linkies.
Hispanic Link led the field for a quarter century. Its writers have shared their expertise and views in more than 5,500 columns since the Link broke the national op/ed-page barrier with Latino voices in February 1980.
The columns, newsletters, taped interviews and photographs may be the only inventory of news, information and opinion pieces covering a time when mainstream media avoided or simply ignored the Latino community.
The files are a history of the Latino movement written by Latinos who participated in the movement.
Days after his release from the M19 guerrillas in Colombia, U.S. Ambassador Diego Asencio gave the Link an exclusive interview.

Columnist José Antonio Burciaga interviewed future president George Bush, writing a unique first-person story from a Chicano perspective.

Journalist María Hinojosa wrote a behind-the-scenes feature about how her story for NPR changed the life of a graffiti-tagger she profiled.
Hispanic Link interns covered news and news-makers before they became household names. Sandra Zacarías wrote about an up and coming attorney nominated for a U.S. judgeship. She was 37 year-old Sonia Sotomayor.
Hispanic Link's heart and soul were the interns. They also made news. Patricia Guadalupe wrote an article for Hispanic Link Weekly Report about former Link Reporter Sandra Márquez García receiving her Pulitzer Prize.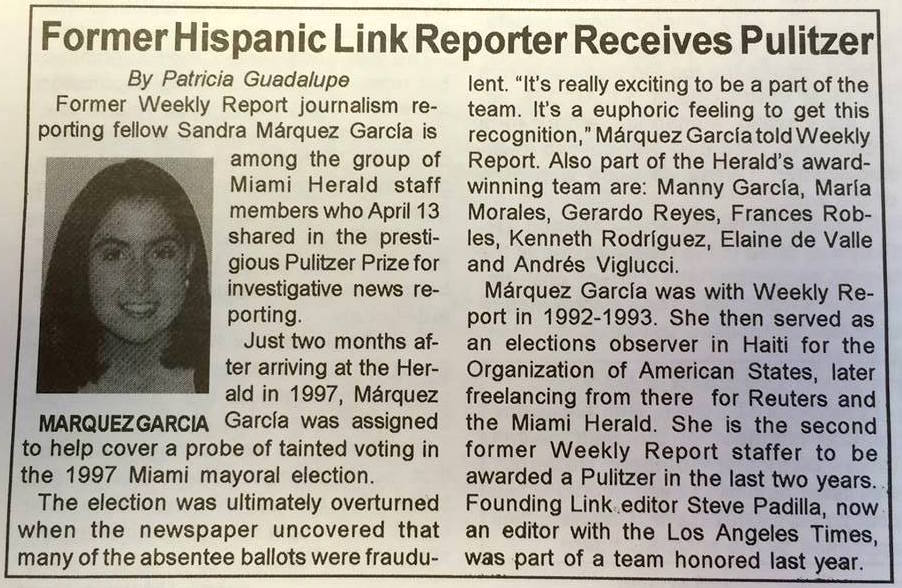 Included in the archives are Charlie Ericksen's personal files. His old-school correspondence with authors, cartoonists, the Washington Post editors; the book he wrote while in Mexico, "Give Carlos a Dollar," and much more.
The Hispanic Link Legacy Project will organize and digitize the materials and make them available online in a variety of incarnations — individual columns or newsletter issues and some in book form.
They have plans for a series of books culled from columns and published by Hispanic Link. Each book in the series focuses on a particular topic, initially highlighting civil rights, education, culture, women, border issues, health & wellness and humor. Each volume will have its own editor.
The inaugural book's topic is holidays celebrated by Latinos in the U.S. edited by Frank Cota-Robles Newton, Ph.D.
Early funders or pledges at the $100 level (monthly payment options are available on GoFundMe) of the Hispanic Link Legacy Project will be given access to the columns, Weekly Reports and the holidays e-book as they become available.
They are looking to raise money for equipment, book editors, graphic artists, an external database, a web platform and a project manager who will establish a system for tracking, digitally scanning and indexing all of the information for easy retrieval. They expect this project to take a year to complete.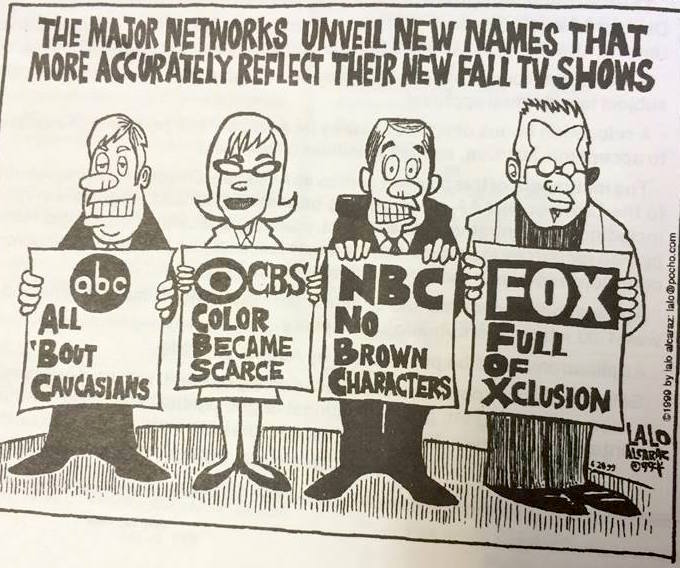 They are asking for your support to raise at least $45,000 to get the Hispanic Link Legacy Project launched.