Joshua lost to Whyte in his first amateur bout back in 2009 and although there has been a war of words in the build-up to this clash, the Olympic gold medalist admits that he has not been paying too much attention to Whyte.
"I don't know much about his ambition, his ability or where he's at now in 2015," he said.
"But he talks a lot and talks a good game and I just want to see if he can back it up. Hopefully it will be exciting and we give a lot of fans – and I thank them for coming out today – what they want.
"It's two heavyweights, fit, hungry, south and north, so on and so on and together we'll put on a show."
Joshua (14-0-KO14) and Whyte (16-0-KO13) were originally supposed to fight back in September and the current Commonwealth champion has found the delay frustrating.
But on the back of Tyson Fury's world title win – and fall-out – the heavyweight scene has taken over the boxing world.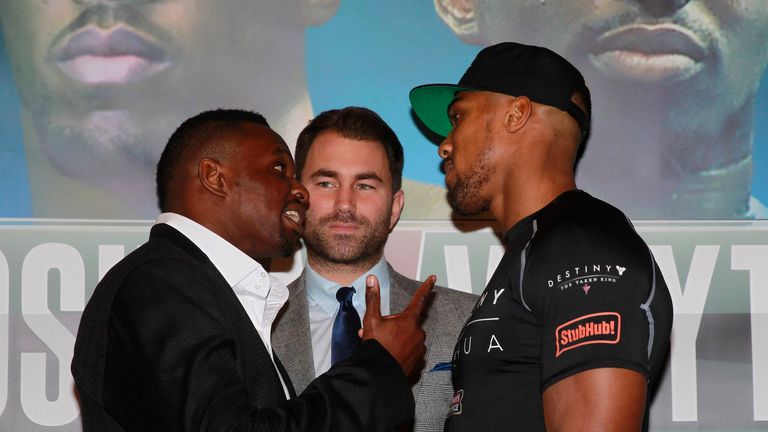 Joshua has been told by promoter Eddie Hearn not to look ahead to a world title chance until the Whyte showdown is over and the 26-year-old made it clear he is focusing on making it 15 out of 15 wins as a professional.